Below you will find a complete list of properties we offer, please feel free to browse our listings or use our Search function if you
want to search for a specific listing. :
$102,200
House
2312 sq ft
5
254 Lova Street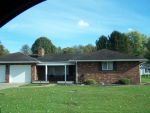 Nice home conveniently located to the Jr/Sr High School. Five bedroom, 3 bath with a nice covered patio in the rear of the home accessible via atrium doors. Carpeting throughout the home.
Rental Home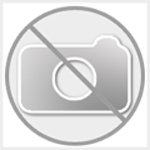 FOR RENT: 3 Bedroom, 2 bath home with a fenced in lot in Point Pleasant area for rent. Rental will require a signed lease. Stop in the ERA office for more information Monday through Friday 9:00 am through 4:30 pm...
$32,500
House
676 sq ft
1
1097 Redmond Ridge Road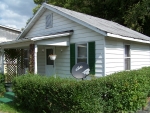 Cute little home for someone just starting, or who wants to downsize their home. Call for an appointment today!
$238,700
House
2086 sq ft
3
106 Butcher Road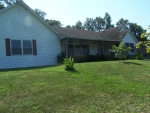 Be prepared for a beautiful view and a well stocked pond loaded with Bluegill, Bass, & Catfish. To further enjoy the pond, the paddle boat and john boat come with the property. The home has a walkway to the pond from the house...
Sliding Hill Creek Road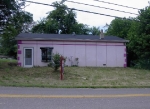 Property is pie shaped plot located at the bottom of Hartford Hill, comes with an outbuilding.
Sliding Hill Creek Road
Flat plot of land on Sliding Hill Creek Road
$92,500
House
1196 sq ft
3
1920 Marquette Avenue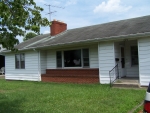 Great neighborhood, full unfinished basement, recently remodeled kitchen with knotty pine paneling in the kitchen. Fireplace in the living room can be used with gas logs, and fresh paint throughout.
$93,000
House
1600 sq ft
3
693 Fairview Road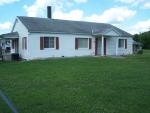 Cute starter home that needs a little updating. Beautiful hardwood floors under the carpeting in the bedrooms.
$117,850
House
1520 sq ft
3
10843 Ripley Road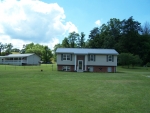 Nice home with a metal roof and a nice flat lot. There is a full unfinished basement. Carpet and hardwood along with vinyl floors are in the home. There is a sump pump in the basement. The carpeting in the bedrooms is new...
$72,750
House
1366 sq ft
4
2201 Lincoln Avenue
Former beauty shop conveniently located on a corner lot on Lincoln Avenue in Point Pleasant.
$235,000
House
2804 sq ft
3
2909 Chandler Drive
Beautiful home with a large pool in the fenced in backyard. The backyard also features several varieties of fruit trees. The home has solid wood trim and solid wood doors and the kitchen has solid wood cabinets.
$185,000
Commercial property
sq ft
0
Patridge Drive
This listing is for a mobile home park with 13 lots. Seven mobile homes are already set and rented. The renters are on a month-to-month rental agreement with the current owners. 6 lots are still available for additional homes and renters...
Jim Hill Road
35-40 acres perfect for hunting. Mostly wooded.
$138,250
House
2304 sq ft
4
1301 Sandhill Road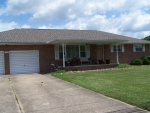 Beautiful low maintenance brick, ranch home with a new 30 year roof and new windows. There is a new water heater and copper plumbing, updated bathrooms with a pet friendly fenced in back yard. There is a full basement...
$87,500
House
1440 sq ft
3
178 Becknor Lane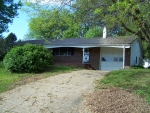 Nice little starter home in a quaint and quiet neighborhood.